OAFlux 1° Analysis of 60+ Years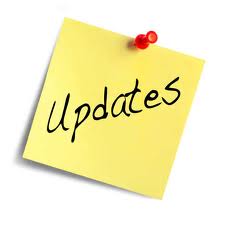 ---
Update: 2021-June-01
OAFlux global ocean evaporation, latent/sensible heat fluxes, and related surface meteorology have been updated to 2021-MAR-31.
---
Available products:
(1)  1° gridded daily-mean (1985 onward) and monthly-mean (1958 onward):
latent heat flux (positive upward)

sensible heat flux (positive upward)

wind speed at 10m

sea surface temperature

air temperature at 2m

air specific humidity at 2m

error field estimates for all the six variables
(2)  ISCCP radiation products interpolated onto OAFlux 1° grids:
net surface shortwave radiation (positive downward)

net surface longwave radiation (positive upward)
Note:
The ISCCP datasets (7/1/1983-12/31/2009) are kindly provided by Dr. William B. Rossow for distribution along with the OAFlux products.

The ISCCP datasets available here are on the OAFlux daily and 1-degree grid. The ISCCP original data products are gridded on 3-hourly, 2.5-degree resolution.

Work is underway on developing surface shortwave and longwave radiation analysis that balances the OAFlux surface turbulent heat fluxes.
(3) Net heat flux (1-degree gridded daily- and monthly-mean (1985-2009)):
net heat flux (positive downward, combined OAFlux and ISCCP)
References:
Yu, L., & Weller, R. A. (2007). Objectively Analyzed Air–Sea Heat Fluxes for the Global Ice-Free Oceans (1981–2005), Bull. Ameri.. Meteorol. Soc., 88(4), 527-540. https://journals.ametsoc.org/view/journals/bams/88/4/bams-88-4-527.xml
Yu, L. (2007). Global Variations in Oceanic Evaporation (1958–2005): The Role of the Changing Wind Speed, J. Climate, 20(21), 5376-5390. https://journals.ametsoc.org/view/journals/clim/20/21/2007jcli1714.1.xml
Yu, L. Jin, X., and Weller, R. A. (2008). Multidecade Global Flux Datasets from the Objectively Analyzed Air-sea Fluxes (OAFlux) Project: Latent and Sensible Heat Fluxes, Ocean Evaporation, and Related Surface Meteorological Variables. Woods Hole Oceanographic Institution, OAFlux Project Technical Report. OA-2008-01, 64pp. Woods Hole. Massachusetts. [PDF]